Supplies
Solid Ink Supplies

View, Print, Fax
Monochrome Printer Supplies

View, Print, Fax
Colour Printer Supplies

View, Print, Fax
Multifunction & Fax Supplies
View, Print, Fax
If you prefer you can click here and place an email order.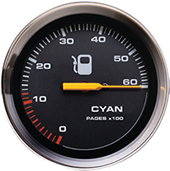 Make Smart Supply Choices
If you're not using genuine Xerox supplies, you risk not getting the print quality and performance you paid for when you bought a Xerox printer. Genuine Xerox supplies are engineered and tested by Xerox to work with Xerox printers. Don't push your luck. This tried and true combination delivers the best results possible.
All Printer Supplies Are Not Alike
Some manufacturers claim their supplies are comparable to Xerox. But non-Xerox supplies aren't designed and engineered right along with the printer. Without this integrated design and strict quality control, non-Xerox supplies can compromise print quality, reliability and performance, and lose valuable Xerox intelligence features.